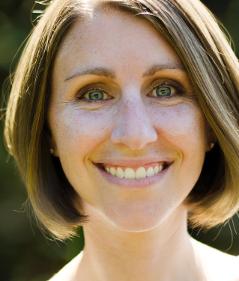 Carrie is a strong believer that making small changes in one's life can reap significant benefits. Carrie helps clients to reflect on themselves and on their lives and identify both positive areas and areas of dissatisfaction. She believes that self acceptance and a commitment to mindfulness are keys to a meaningful life.
Carrie is passionate about working with individuals and families struggling with eating disorders, disordered eating, poor body image, and self-esteem issues. She believes in building confidence from a variety of sources including healthy relationships, meaningful daily practices, self reflection, and mindful living. Carrie guides her clients to consider how the body can support the life of which they dream, and teaches the value of being gentle and forgiving with one's self.

Carrie practices with compassion, empathy, and a personal philosophy of non-judgment. She is a sensitive listener ensuring that her clients feel heard, validated, and accepted for where they are and who they are.
Carrie earned her Masters of Social Work from Wilfrid Laurier University in 2005 and is a registered Social Worker. She also earned a Bachelor of Education from Queen's University in 2003. Carrie has nine years of clinical experience in community settings, and has taught at the high school and college levels. Carrie currently divides her time between her clinical practice at the North Kingston Community Health Centre and her private practice. She enjoys camping, travelling, reading, and making messy crafts with her children.